How to get started at the Rehabilitation Medicine Center
No referral is needed
Category: Rehabilitation Medicine Center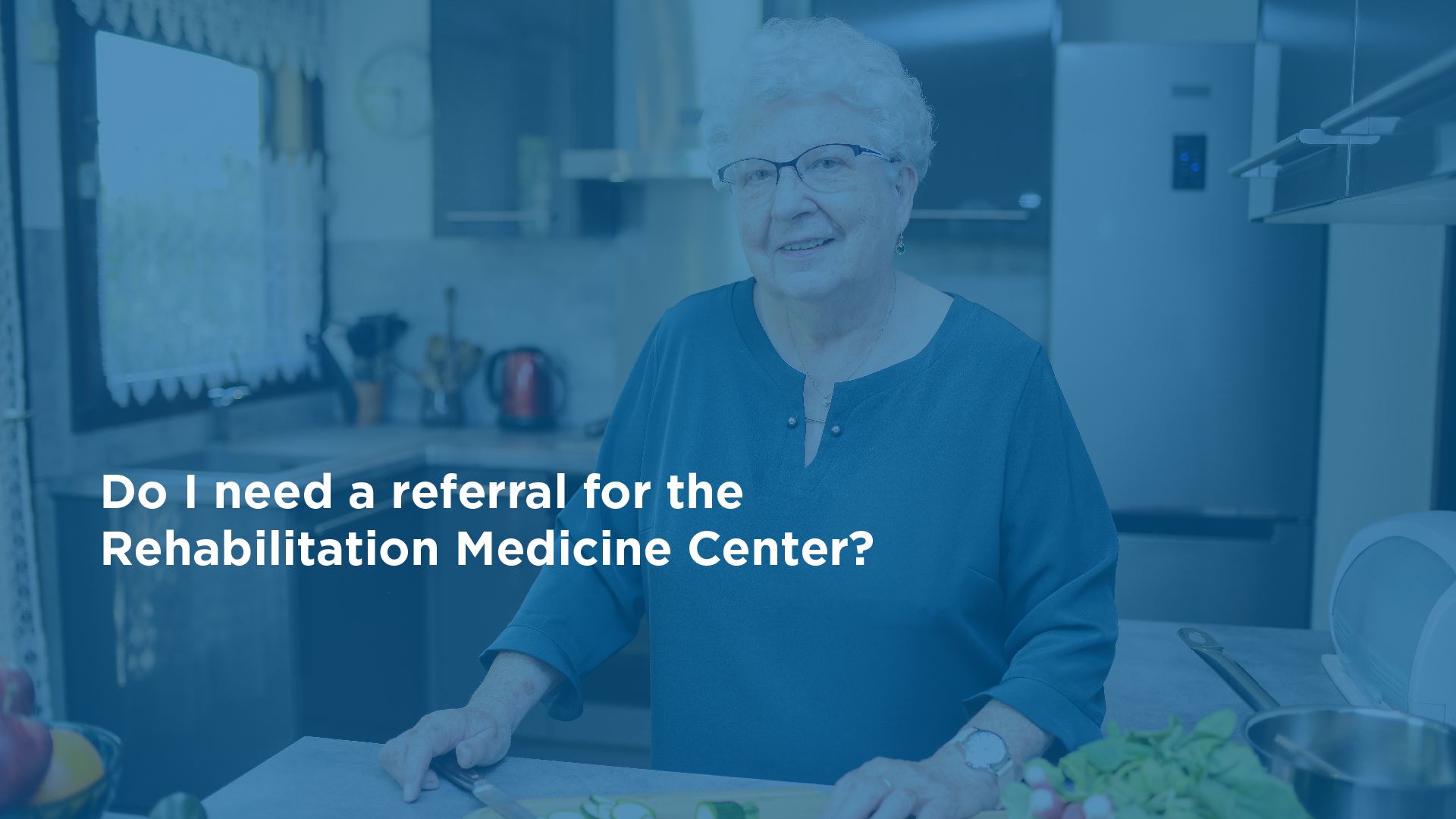 About this Video
medical evaluation; struggling at home; access to care for people struggling at home; medical management; geriatric care
After dealing with an injury or chronic illness, it is common for people to experience difficulty with everyday tasks. Prolonged bed rest, inactivity, illness, or an injury can lead to deconditioning and can affect your balance, endurance, mobility, energy, and mood. These changes can make taking care of yourself, moving around your home, and enjoying recreational activities difficult.
Rehabilitation medicine specifically addresses the problems of mobility and self-care to help you move better, maintain your independence, avoid re-hospitalization, and live safely at home. You may benefit from a rehabilitation medicine referral if you are:
Deconditioned due to pneumonia or other illness
Experiencing fractures, falls, or weakness
Recovering from a stroke, amputation, joint replacement, joint repair or replacement, or other orthopedic procedure
Living with chronic pain, polyneuropathy, multiple trauma, musculoskeletal disorder, pulmonary disorder, or cardiac condition
Living with a brain injury or neurological disorder such as multiple sclerosis, Parkinson's disease, or Guillan-Barre syndrome
Experiencing the long-term effects of COVID-19
Our team will act as navigators to ensure you find the care you need to begin or continue your recovery.
No referral is needed. Call 570-348-1211.