Life after Guillian-Barre
Author: Michele M
Date Submitted: Jun 9, 2023
Category: Guilaine Barre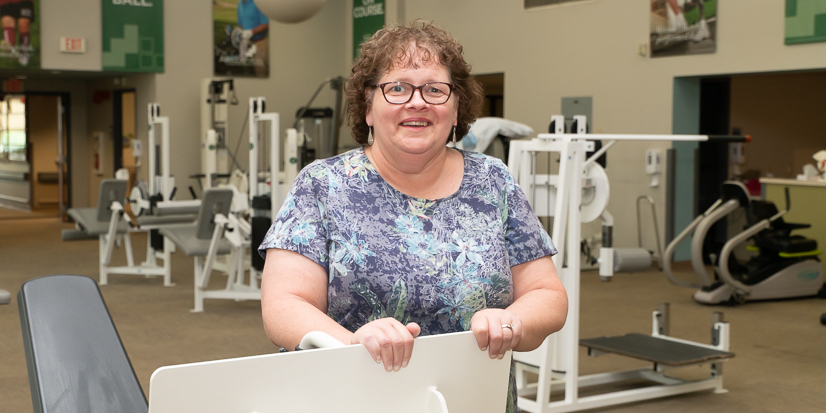 At the age of 60, Michele M of New Milford was taken to the hospital, unable to walk, unable to lift her arms.
We had the opportunity to talk to Michele about her recovery from Guillain-Barré syndrome.
Guillain-Barré syndrome (GBS) is a rare neurological condition, affecting approximately one in 100,000 people per year. This condition causes the immune system to attack parts of the peripheral nervous system. GBS can be a result of the immune system fighting an infection. Sometimes, the chemicals of the infection may resemble those on the cells of the nervous system.
The nerves in the limbs are weakened, and the symptoms can vary from mild weakness to paralysis.
Michele's case was severe. She was unable to walk. She was unable to lift her arms. Michele was nearly paralyzed due to the deterioration of her nerve cells, a result of GBS.
After spending three weeks at the hospital, where her nerves continued to deteriorate, she was due to be discharged. The hospital recommended skilled nursing, but Michele knew her rights and chose to come to Allied Services Scranton Rehab Hospital. The hospital is one of the nation's top inpatient rehabilitation facilities, placing in the top 10% of facilities in the U.S. for the past 15 years in an independent review by UDSMR.
Rehabilitation hospitals are specialty hospitals that offer intensive rehabilitation therapy, round-the-clock rehabilitation nursing, and additional nutritional, social work, psychological, and family support services as needed.
Throughout her four weeks at Allied Services, Michele worked hard to regain her strength, balance, endurance, and mobility. She could now perform the daily tasks that are necessary for independent living. Michele came to Allied Services with her limbs weakened from nerve deterioration, but she went home able to walk with a walker.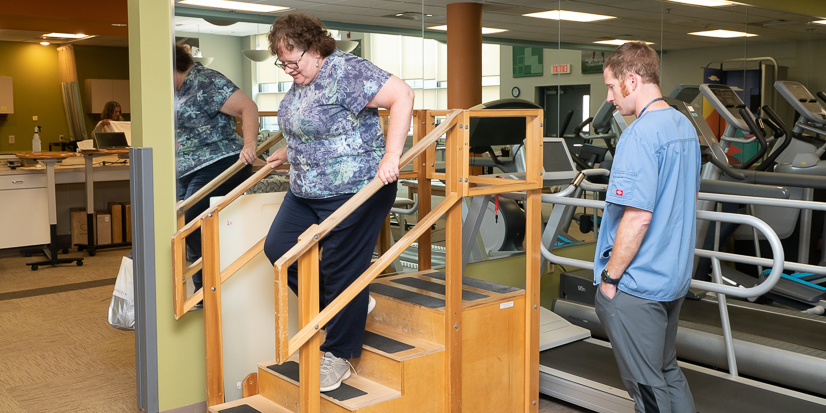 Michele working with John Martino, DPT, RTS at Allied Services Luger Scranton Rehab Center
Michele continued her recovery with outpatient physical therapy at Allied Services. Now, she is able to walk with just a cane, attributing much of her success to her physical therapists.
"The therapists are key to recovery," she said, "they keep you motivated, and they celebrate small improvements. Small gains are good."
From near paralysis to independent living, Michele has made great bounds in recovery.
Outpatient Guillian-Barre Treatment
GBS frequently leads to weakness that affects a person's ability to complete daily activities such as walking, climbing stairs, and getting dressed. At Allied Services, we understand the physical and emotional toll that GBS can have on your daily life. 
To find a nearby Rehab Center, please refer to the Locations section or contact us at 570-348-1360 (Scranton) or 570-826-3900 (Wilkes-Barre).