Catherine H.
Author: Catherine H.
Date Submitted: Nov 18, 2020
Category: Guilaine Barre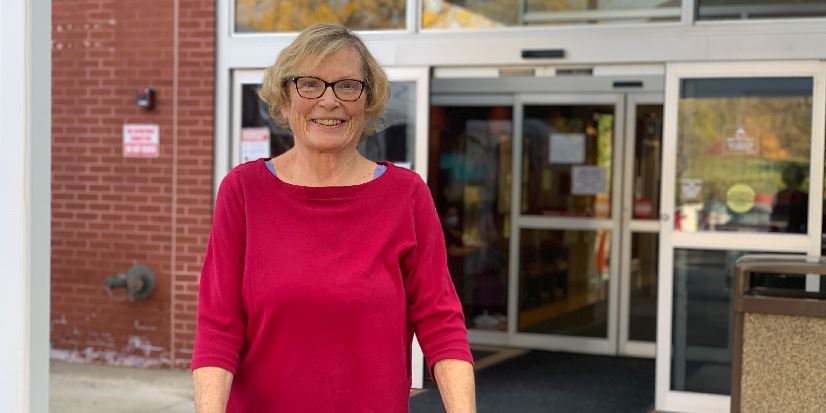 Catherine H was at home in Montrose recovering from back surgery when she started experiencing strange symptoms: slight warmth in her legs; tingling in her hands; then weakness. As the day and the symptoms progressed, Catherine decided to call for an ambulance.
She was able to walk out of her house, with assistance, to the ambulance. A few hours later, she lost the ability to walk. At the Geisinger Community Medical Center in Scranton, a spinal tap revealed that her condition was not connected to her recent surgery. Instead, Catherine was diagnosed with Guillain-Barre Syndrome (GBS).
GBS is an autoimmune disorder that attacks the body's peripheral nervous system and causes paralysis, according to the National Institute of Neurological Disorders and Stroke. Weakness and tingling in your extremities are usually the first symptoms. These sensations can quickly spread, eventually paralyzing your whole body. GBS can also affect organs, forcing some patients to receive a tracheotomy to breathe. The exact cause of Guillain-Barre syndrome is unknown however research shows a strong connection to bacterial or viral infections.
Catherine spent roughly 2 weeks in hospital including a 5 day stint in the Intensive Care Unit. She received immunoglobulin therapy to block the damaging antibodies that contribute GBS. Although Catherine's paralysis robbed her of her ability to walk and use her arms and hands, she was able to avoid intubation. As she slowly regained feeling, her son began researching the best facilities for her recovery. He chose Allied Services Transitional Rehabilitation Unit in Scranton.
At Allied Services, Catherine immediately began receiving therapy, first in her room due to COVID-19 isolation policies, and later in the main therapy gyms. At first, sitting upright on the side of her bed or sitting in a wheelchair for any length of time was tiring. With intensive physical therapy, Catherine began to rebuild her strength and balance.
Catherine' occupational therapists drew on her love of music – she was a music teacher for 9 years – by placing a keyboard in her room. At first, she practiced simple dexterity exercises. With practice, Catherine regained enough function in her hands to be able to play whole songs.
In total, Catherine spent 6 weeks at Allied Services, during a time when visitation was not possible due to COVID-19 safety precautions. This was perhaps the toughest aspect of her recovery. She credits her son with helping to keep her network of family and friends close with regular text message updates.

"When I knew that it would be many weeks until I could go home, I chose not to dwell on the separation from my family and friends. I focused on my progress and on working hard in and out of therapy" says Catherine. "It was only when the prospect of going home became real that I allowed myself to think about it. Then, of course, I felt homesick."
On the day of her discharge from Allied Services, Catherine needed only the support of a walker to make the short trip from the lobby to her son's car. She returned to her home in Montrose where she will enjoy catching up with her brother, son, daughter-in-law, and grandson. Catherine estimates that she regained 85 to 90 per cent of her function during her stay at Allied Services. She will continue her recovery through outpatient therapy and is eager to return to her family and friends, her church choir, playing the organ and enjoying her hard won freedom of movement.