Nursing Jobs at Meade Street Skilled Nursing
Join the Nursing Team at Allied Services Meade Street Skilled Nursing Center in Wilkes-Barre and enjoy generous rates, a supportive team atmosphere, and a company that cares about you.
Why Join Our Team?
We're ready to invest in YOU. Join our team and work in a place where we care about you and your working environment. We're investing in major renovations for the comfort of our patients, residents, and staff. The first round of renovations is almost complete.
RNs earn up to $10,000 sign-on bonus
LPNs earn up to $10,000 sign-on bonus - NEW
CNAs earn up to $3,000 sign-on bonus
CNAs earn $18.00 per hour
Shift differentials of $1 and $2 per hour offered
RNs & LPNs are eligible for student loan repayment of up to $20,000
Employees enjoy no-cost college education
Employees enjoy a supportive team environment
Top Nursing Jobs at Meade Street Skilled Nursing
To discuss opportunities, call Theresa Snyder at 570-348-1455. We're currently hiring for the following positions and shifts:
LPN: all shifts, full-time and part-time
RN Supervisor: second and third shift, full-time
RN: ask about the availability of shifts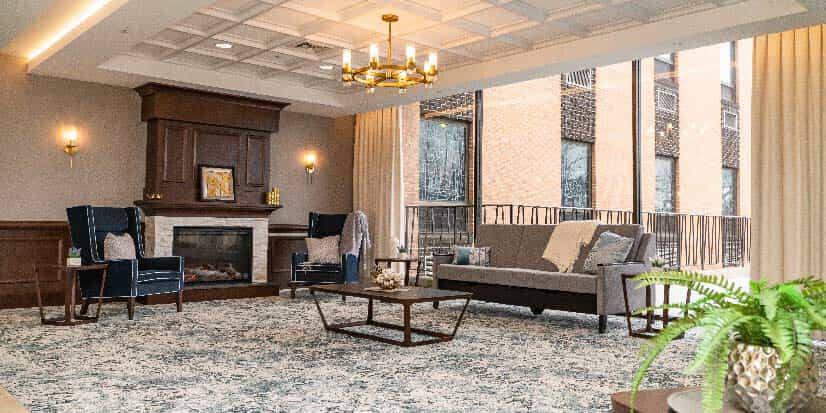 ​
About Allied Services
At Allied Services, we care for people of all ages and abilities. We're here to make life easier and more fulfilling for people recovering from injury or living with a mental health condition or chronic illness. We know that our employees are at the heart of everything we do. They're what makes our health system better for everyone.
Career Mobility: Grow and Develop Your Career
We want you to grow and be fulfilled in your career at Allied Services. That's why we offer scholarship opportunities, tuition reimbursement, and continuing education opportunities.
RNs and LPNs who received their license in the last 3 years are eligible for student loan repayment of up to $20,000 paid over a 5 year period.
Any full-time or part-time employee attending nursing school is eligible for up to $2,000 per year tuition support.
After 1 full year of employment, Allied Services employees are eligible for up to $5,000 per year tuition reimbursement for training or education relevant to a career/position within the company.
Benefits: Supporting Your Physical, Financial, and Emotional Wellness
Allied Services cares about its employees. That's why we offer more than just competitive salaries and flexible schedules. Allied Services employees enjoy medical benefits, dental and vision benefits, life insurance, paid time off, employer-matched retirement/401k, continuing education opportunities and scholarships, tuition assistance, discounts at local businesses, a health savings account, and medical spending account.
Vacation: 10 days with additional 5 days after 5 years. Pro-rated for part-time.
Personal days: 5 days. Pro-rated for part-time.
Holidays: 6 paid holidays per year. Time and ½ if you are required to work on the holiday. Pro-rated for part-time.
Sick: 5 days per year. Pro-rated for part-time.
Allied Services offers competitive pay rates commensurate with experience plus shift differential, an excellent benefits package, preceptor-led orientation! Allied Services Human Resources Department, 100 Abington Exec. Park, Clarks Summit PA 18411. Call 1-800-368-3910. Allied Services is an equal opportunity employer for individuals with disabilities. Bilingual individuals are encouraged to apply.