Coronavirus Recovery Stories: Janet's Journey
Category: COVID Rehab
Posted On:
Written By:

Allied Services Integrated Health
"I'm incredibly thankful for each and every person that put themselves in harm's way to help me get better. I don't know where I would be without them. They were so caring and encouraging, despite everything that was going on in the world."
People with Coronavirus (COVID-19) can have a wide range of symptoms that last anywhere from a few days to weeks or even months. For Janet, a woman in her 70s, the virus left her fighting for her life. Months after hospitalization, she is still regaining her strength.
In early April, Janet was having trouble breathing. She dismissed her symptoms as seasonal allergies. It wasn't until her sister insisted she go to the hospital that Janet began to realize just how grave her situation had become.
"I remember getting on the stretcher for the ambulance, but nothing really after that. It just all happened so quickly."
Janet tried to recount her days in the hospital but said the details were a bit fuzzy. She was intubated for much of her stay.
"I was on a ventilator from April 2nd until Easter. When I woke up I was so confused and so weak. I couldn't move. I couldn't even feed myself."
After a few days after being weaned from the ventilator, the doctors were ready to discharge Janet. In her deteriorated condition, however, returning home was not an option. That's when Janet was transferred to Allied Services Rehab Hospital in Scranton. This is a nationally-ranked facility specializing in providing intensive (24-hour) therapy services and medical management.
"I remember getting there (Allied Services) on a Friday night. I was on oxygen, I still couldn't walk and I was still barely able to feed myself, but within a few days they had me up and taking a few steps and I didn't feel like I was alone anymore. I had hope."
Most patients hospitalized with COVID-19 experience some degree of physical decline. Meaning, they aren't as strong as they were before the virus. This could be the residual effects of the virus or may simply be from being in bed more often than usual. Patients who receive ICU-level care may develop ICU-related weakness, which can directly damage the nerves and muscles in the body. These patients may have weakness in their lower legs and/or hands and fingers, which makes walking difficult, as well as activities of daily living, like getting to the bathroom, getting dressed, and showering.
Over the days and weeks at Allied Services, Janet's care was managed and delivered by a specialized team of therapists, nurses, and aides all working to help her regain her strength, mobility, and independence.
"We started with just a few steps until I got stronger and stronger, and then I graduated to a cane instead of a walker. And then one day Mark (physical therapist) said I think you can try without the cane - and I DID!"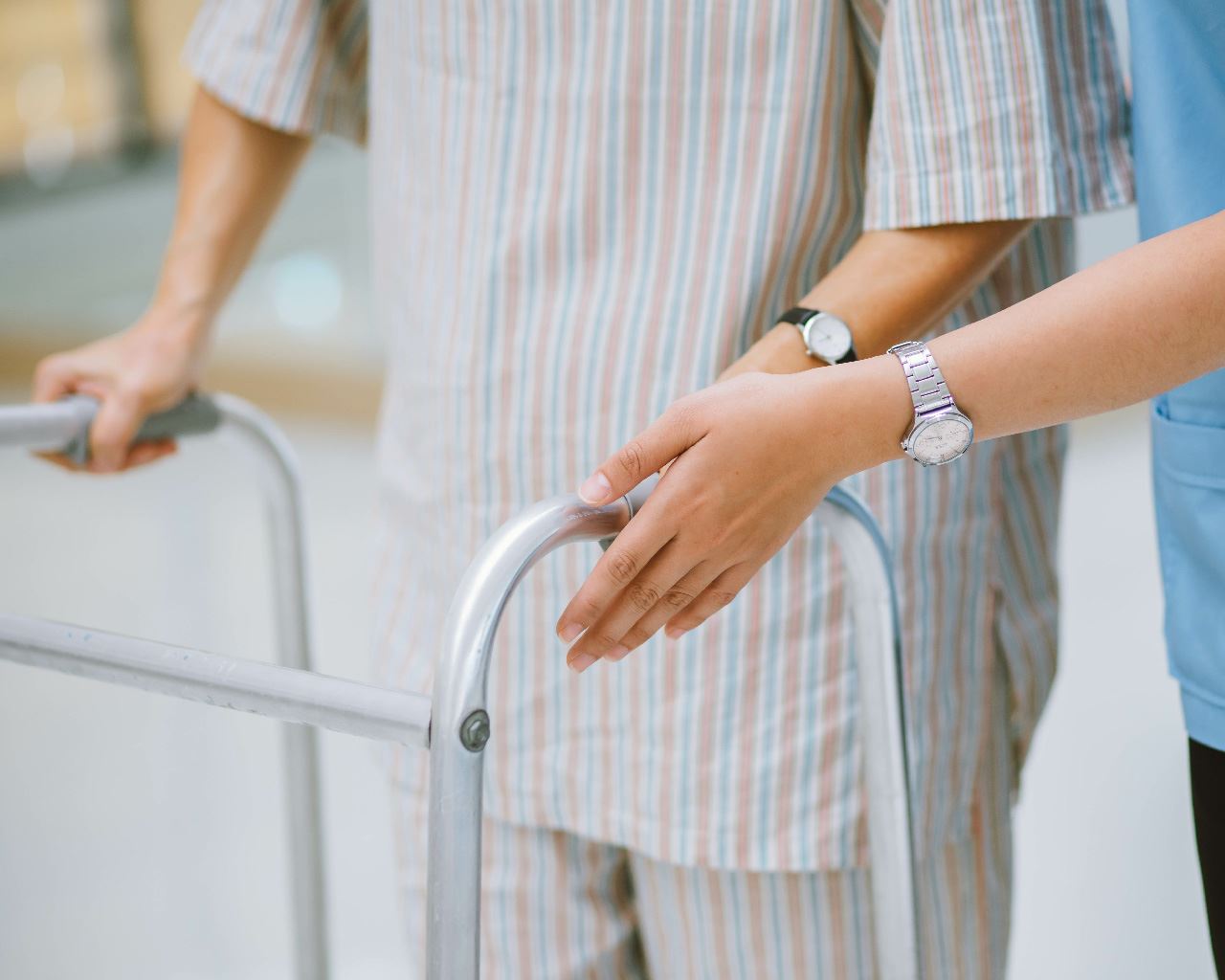 "Everyone was always so encouraging and supportive - from my therapists to the nurses, aides, and all the support staff. We couldn't give each other a high-five to celebrate each accomplishment, but the high-five attitude was in the air!"
"In mid-May, I was finally able to go home. I used my walker for safety because I was still on oxygen and they didn't want me to trip on the hose."
Janet's recovery continued at home with the support of Allied Services Home Health.
"They had nurses and therapists coming to make sure I was staying healthy and on track."
"I'm incredibly thankful for each and every person that put themselves in harm's way to help me get better. I don't know where I would be without them. They were so caring and encouraging, despite everything that was going on in the world."
"I was given my life back thanks to the team at Allied."
If you or someone you know is recovering from COVID-19, Allied Services can help. Call us today to learn how we can assist with recovery. You'll receive a personalized evaluation and care plan designed to help you reach your goals.
Call 570-348-1359 (Scranton) or 570-826-3885 to start your recovery.