Life after Stroke: Bobby's Story
Author: Bobby A
Date Submitted: Sep 20, 2023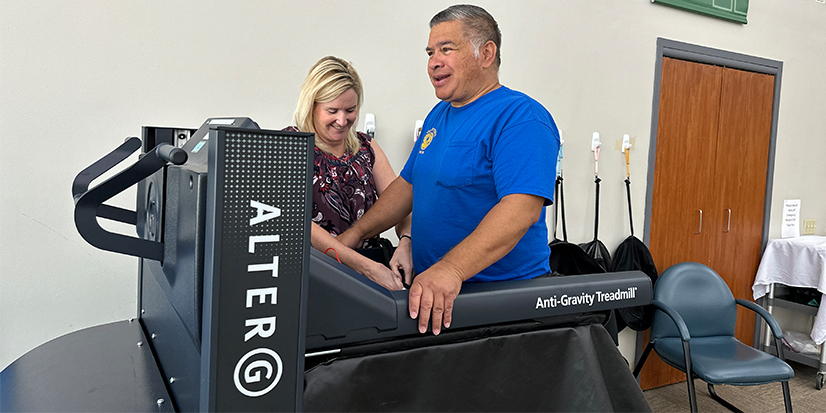 "I didn't have time to be afraid. All I could do was think - I'm not going to get a chance to say goodbye to anyone," noted Bobby A. of Dupont as we sat down to talk about the moments surrounding his stroke.
The then 57-year-old retired state trooper had taken a job as a municipal police officer for the Hughestown Police Department and was wrapping up a shift when he had a strange headache.
"It was like nothing I had ever had before. There was this sharp pain all around here (pointing to his left eyebrow and into his left ear), and then I realized my balance was off a bit when I got out of my car - I was stumbling, and then I fell in the parking lot. I thought maybe I had an ear infection or something, but it kept getting worse. Our ambulance crew was next door, so I thought I should get checked out."
When the emergency crew evaluated him, Bobby's blood sugar and blood pressure were both incredibly high, and they encouraged him to go to the hospital, but he refused.
"They weren't happy with me, but I told them I had another shift later, so I was going to wrap up some paperwork and then head home to sleep, and I would be back on duty later. Well, that didn't happen."
"When I went back over to the station, I started to sweat profusely - and then my lips started to go numb. I walked back over to the ambulance crew and they rushed me right to the hospital. On our way there my entire left side went numb, things started going dark, and I felt like I was going to die."
After several tests at the hospital, Bobby was diagnosed with an acute ischemic stroke in the area near his brain stem. The neurosurgeon told him he was fortunate to have survived. He would not have woken up if he had gone home to go to bed.
A brain stem stroke occurs when the blood supply to the area is interrupted due to a blocked or leaking blood vessel. Because the brain stem is responsible for several vital bodily functions, a stroke in this brain area can have devastating effects.
"I was a healthy, active guy; I couldn't figure out what was happening or why this was happening to me," noted Bobby.
Many common medical conditions can increase your chances of having a stroke. Among the most common are obesity, high cholesterol, high blood pressure, heart disease, and diabetes. Unknown to Bobby, he had uncontrolled type 2 diabetes.
Diabetes causes sugars to build up in the bloodstream and prevents oxygen and nutrients from getting to the various parts of your body, including your brain. High blood pressure is also common in people with diabetes and is the leading cause of stroke among people with diabetes.
After about a week in the acute care hospital, Bobby was transferred to Allied Services Rehabilitation Hospital in Scranton, where he would stay for approximately three and a half weeks, regaining his ability to walk.
"If it wasn't for the people here - the therapists, the nurses, and doctors - I would probably still be in a wheelchair."
Once he was discharged to home, Bobby began his first round of outpatient therapy with physical therapist Leslie Ritter, PT, DPT, MSPT.
"When Bobby first came to us in November of 2021, he was using a quad cane for short distances and a wheelchair for community distances, and he scored very low on his balance evaluation. He was also suffering from double vision and vertigo."
Over the course of several months, Bobby completed his rehabilitation program with Leslie and was discharged in April of 2022.
About one year later, Bobby returned to Allied Services with therapist Stacey Williams, PT, DPT, C/NDT.
"It's very common for stroke patients to need to come in for a bit of a tune-up per se. In Bobby's case, he admitted to not exactly following the home program. He said that life got in the way, but that's understandable; he moved to a different home, and it's hard for most people to keep up with a workout routine."
"For Bobby, he was feeling groggy and generally de-conditioned. Tasks around the house were becoming more and more difficult. He complained about trouble getting up and down - and when we checked his balance scores, they had lowered since the last time we had seen him too."
Bobby and Stacey have been working on his overall strength, stamina, and balance, and she has seen significant improvements.
"Since starting his program again, Bobby's balance scores have improved. He no longer uses his cane - just his walking stick as he needs it, and he's getting out more. He attended the 5K & All-Abilities Walk in August, he has been on a deep-sea fishing trip, and is making plans to get out hunting again this fall with his son."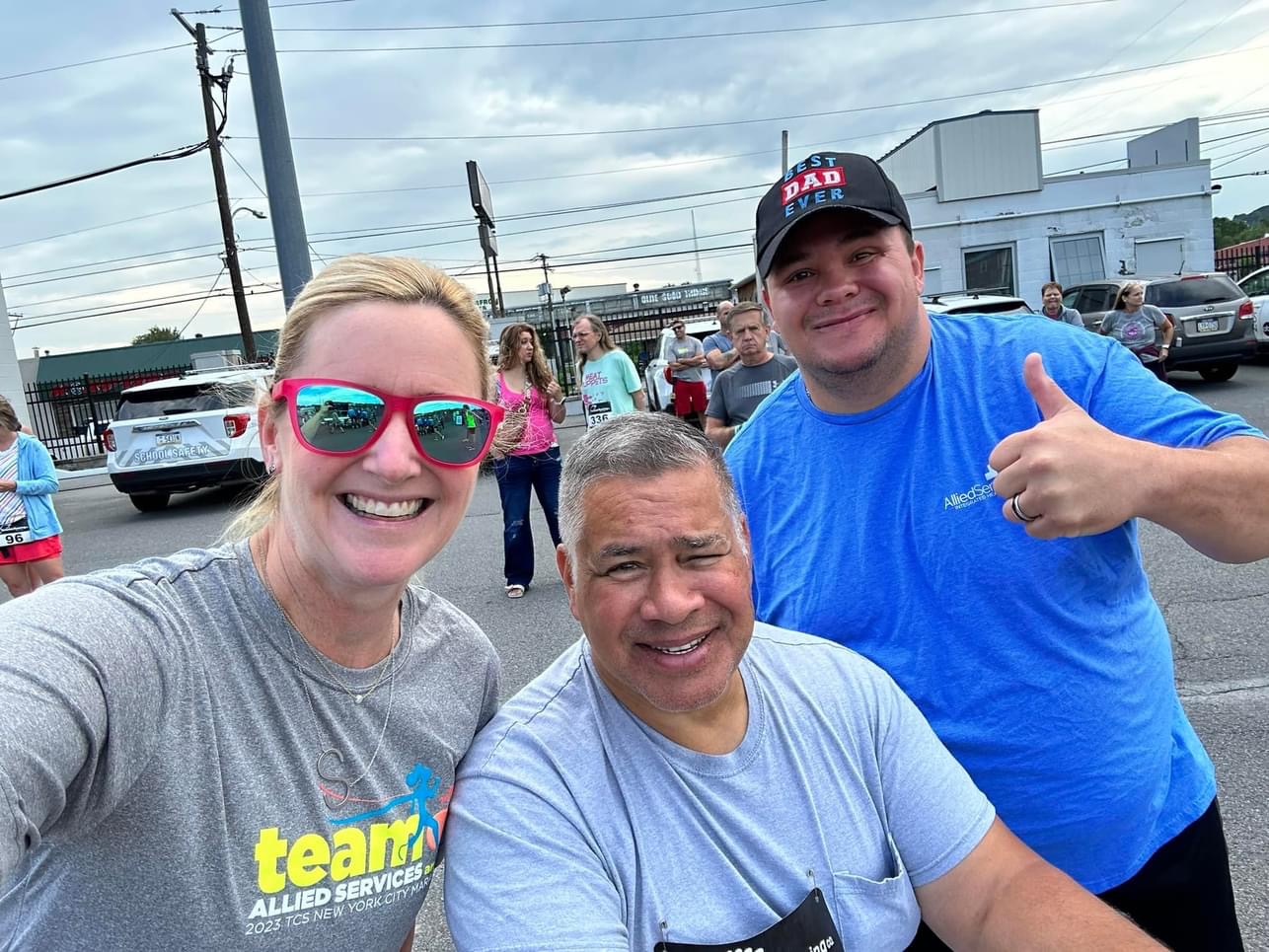 Stroke Signs and Symptoms
Use the letters in F.A.S.T. to spot a Stroke
F = Face Drooping – Does one side of the face droop or is it numb? Ask the person to smile. Is the person's smile uneven?
A = Arm Weakness – Is one arm weak or numb? Ask the person to raise both arms. Does one arm drift downward?
S = Speech Difficulty – Is speech slurred?
T = Time to call 911 – Stroke is an emergency. Every minute counts. Call 911 immediately. Note the time when any of the symptoms first appear.
While knowing the signs and symptoms of a stroke is crucial in helping some survive, brain stem strokes can have complex symptoms and be hard to diagnose. A person may have vertigo, dizziness, and severe imbalance without the hallmark of most strokes — weakness on one side of the body. Vertigo dizziness symptoms or imbalance usually occur together; dizziness alone is not a sign of stroke. A brain stem stroke can cause double vision, slurred speech, and decreased consciousness.
Other Stroke Symptoms
Watch for Sudden:
NUMBNESS or weakness of face, arm, or leg, especially on one side of the body
CONFUSION, trouble speaking or understanding speech
TROUBLE SEEING in one or both eyes
TROUBLE WALKING, dizziness, loss of balance or coordination
SEVERE HEADACHE with no known cause
To learn more about Stroke Recovery at Allied Services, call 570.348.1360.