Haragopal P.
Author: Haragopal P.
Date Submitted: Mar 13, 2013
Category: Parkinsons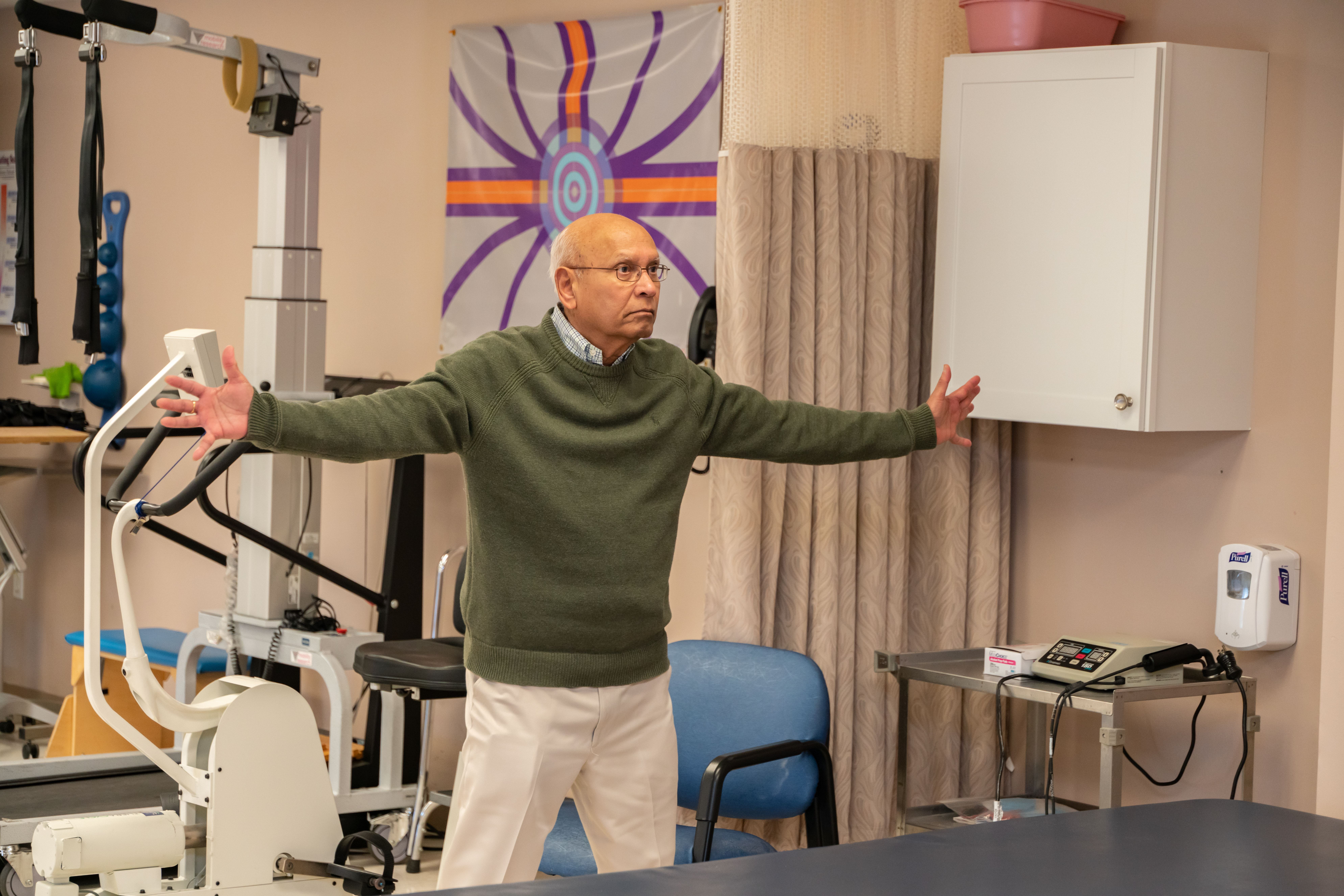 Haragopal P. and his wife Dwarakibai, both medical doctors, originally came to this country from Andhra Pradesh, in India. They have two grown daughters; one is a teacher in Princeton and the other an architect in Manhattan. They live in a beautiful, yet very comfortable home, in the suburbs of Wilkes-Barre Township.
Back in 2011, Haragopal began having severe pain in his left knee. He was diagnosed with a torn meniscus and underwent surgery for a total knee replacement. After a few days in the hospital where he had the surgery, he was transferred to Heinz Rehab Hospital for eight days. He then had outpatient therapy for about six weeks. The results were good, his pain was reduced and he recovered all function.
Harapogal said motivating himself to do his therapy was sometimes hard, but he knew it was what he had to do to get better. "The rehabilitation I received was excellent," he said. "The physical therapists were great, both Hollie DiMare and her assistant Linda Herman. And the nurses and occupational therapists were all very good."
While Harapogal was quite happy with his own treatment at Heinz Rehab, Dwarakibai was very impressed with the treatment she witnessed therapists giving pediatric patients, as she is a pediatrician. The family decided to donate money to Allied Services Foundation to help other patients not as fortunate as themselves.
A year or so later, Harapogal's knee began giving him trouble, and he began having hip pain. He couldn't cross his legs to put his socks on. Worse yet, he was unable to participate in his favorite hobby since retirement, golf.
Harapogal went to see an arthritis specialist, who diagnosed him with Pyriformis syndrome, with no known cause. He recommended Harapogal get more physical therapy, this time from Mark Rowan at the Heinz Spine and Sport Center. "Again, the therapy I received from Mark at Heinz was excellent. After six weeks, almost all of the pain is gone, and the function is back. I'm looking forward to golf in the spring."
The family say they will continue to donate to Allied Services Foundation, because they see the good results that therapy brings.