Coming Back From Injury: Sports Rehab for Student Athletes
Category: News
Posted On:
Written By:

Allied Services Integrated Health
In early October 2020, while playing in a baseball tournament for his club league, 12-year-old Joey R. heard a pop in his elbow just 9 pitches into his first game.
"Joey is not one to take himself out of a game, so when he took himself off of the mound that day we knew something was wrong. Unfortunately, we had to wait out the weekend before we could see the specialist we wanted, but when we did get the MRI it showed us exactly what we had feared. Joey had a Grade 1 - 2 sprain of his UCL and some bone fragments in the capsule," said Joey's mother Ann.
While there are a number of ligaments around the elbow that provide stability, the most commonly injured is on the inside portion of the elbow closest to the body. This ligament is most popularly referred to as the "Tommy John ligament. " Its technical name is the medial ulnar collateral ligament (UCL). Although injury to the UCL (Tommy John ligament) is most commonly thought of in overhead throwing sports such as baseball and softball, it can also occur in gymnastics, wrestling, football, and other contact sports.
These injuries can be the result of a sudden injury, or they can occur following long periods of overuse which is very common in baseball players. Injuries to the UCL can vary significantly in severity as the ligament can tear partially or completely, and it can tear in different locations along the ligament. All of these factors need to be taken into consideration when determining the best treatment strategy for a UCL injury.
"We were very fortunate that he did not require surgery, but the orthopedic surgeon said Joey was very lucky he pulled himself off of the mound when he did. If he had thrown even 3 more pitches he would have been having Tommy John Surgery," noted Ann.
Joey experienced a lower grade sprain that did not require surgery. It did, however, require him to stop playing baseball immediately. He was eventually cleared to begin physical therapy.
"We went to a facility that was highly recommended for Joey's type of injury but it just wasn't the right fit. After a few weeks, Joey's doctor wasn't seeing the progression he would have liked to see at that stage in his injury so we made the switch to Allied Services."
Personalized Treatment Plans at Allied Services
"After his first session with John (Niznick) at Allied Services, Joey came out very excited. He was very motivated and ready to do everything John had told him to do at home. This was such a change from our last month. He went from saying 'I'm never going to pitch again. I don't think this is going to work,' to, 'Now I know I'm going to get better!'"
"That was after just one session. I was thrilled. And honestly, it just kept getting better. John is just so good. He analyzes everything about Joey and really listens to what is going on and how he is feeling. He really takes the time to make sure the treatment plan is unique to Joey and what is working for him. It's not just some plan taken from a playbook or some videos they have him watch off the internet."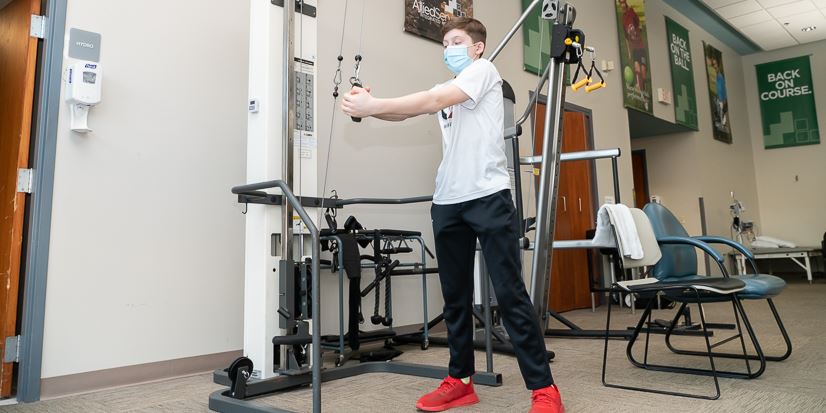 ​
Joey's physical therapy sessions continued twice a week for the next few months. He was able to try out for and successfully make the team at the next level of play while injured, something Ann feels was only possible thanks to John's thorough approach to helping Joey overcome his physical injury and having a positive mindset about recovery.
"There is a lot of fear that comes with returning to the game after an injury, and John has been incredible at helping Joey work through a lot of these things. Again, he treats Joey, not just his arm."
Gold standard in Physical Therapy
"It's a matter of what is expected. Here at Allied Services, there is a certain standard that is expected of the therapists, and rightfully so. I have been in the therapy field for 30 years (26 here at Allied Services) but I have a lot of connections in the therapy community and we really are the gold standard here. I don't just say that as a providing therapist. I say that as a parent of a child who has received therapy."
"When it comes to your child you know you will do anything to fix them. Look, I work here, but we went somewhere else because it was recommended, and I have seen the comparison with my own eyes. I always knew Allied Services was the gold standard, but now, seeing it from the other side, when you are the patient or your loved one is, you truly see the difference in what we do here."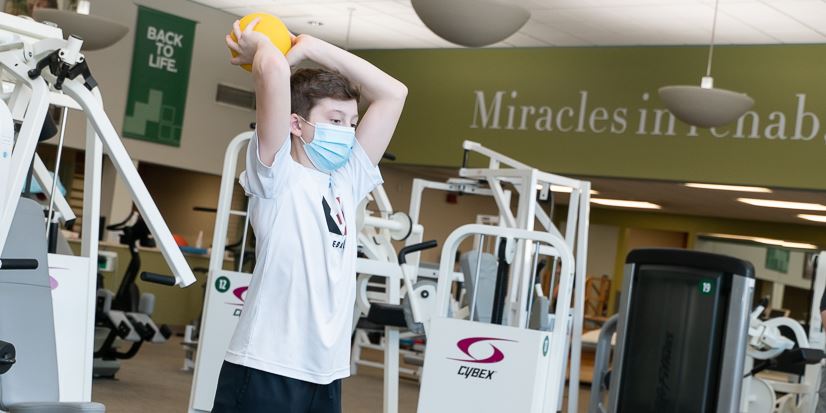 ​
"Nothing can prevent those unpredictable injuries. In our case, we watched pitched counts, we wouldn't let him throw a curveball until he hit a certain age, we had pitching coaches to watch his mechanics; all to prevent this type of injury and it happened anyway. So even though you take every preventive measure, sometimes bad things happen. John has given Joey an incredible foundation and the right tools to move forward with the best opportunities for a successful future in baseball and I can't say enough about how grateful we are."
Sports Medicine at Allied Services
The Sports Medicine Program at Allied Services Integrated Health System provides comprehensive outpatient rehabilitation services to help individuals achieve maximum function following sports-related injury or surgery. Our specialized team of therapists looks at each patient with a unique and knowledgeable perspective to design the perfect plan of care. We work with children, youth, and adult athletes.