Your Support Matters: Leo's Story
Author: Leo K
Date Submitted: Sep 29, 2023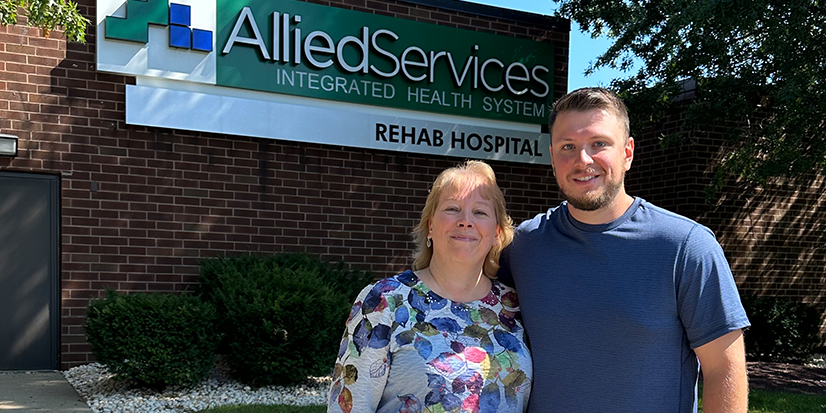 "It was that call that no mother wants to receive," said Linda K. of Mountain Top.
Answering her phone, she thought she was receiving a call from her son Leo. When she answered, there was a stranger on the other end saying that her son had been in a terrible motorcycle accident.

"Before they handed the phone to Leo, I asked how bad it was, and the gentleman told me that Leo's left leg was really bad and he was in pretty rough shape, and then I got to talk to Leo and he said - 'I just want to let you know Mom, if I don't make it, I love you.' - I said Leo I love you with my whole heart."
While on the phone talking to bystanders who were trying to help, Linda could hear the ambulance approaching, and she rushed out the door to go meet Leo at the hospital. What happened in the hours, days, and weeks that followed was incredibly traumatic for Leo and his family - and would change the course of his life.
Dr. John Kline, Medical Director for Allied Services Wilkes-Barre Rehab Hospital, described Leo's injuries as "completely devastating."
Leo suffered a head injury, left lower leg amputation, a fracture to his left femur (thigh bone), multiple fractures to both arms, fractures, and wounds to his right leg, and crushing chest injuries, to name just a few of the injuries.
"When Leo came to Allied about four weeks after his accident, we're talking about an individual who not only had a significant head injury facing cognitive deficits - but multiple physical ailments, to the point where he was non-ambulatory. Meaning, he could not move unless someone would physically move him from point A to point B, and to see where he is at today is nothing short of extraordinary," noted Dr. Kline.
Leo and his family say they have Allied Services to thank for his recovery.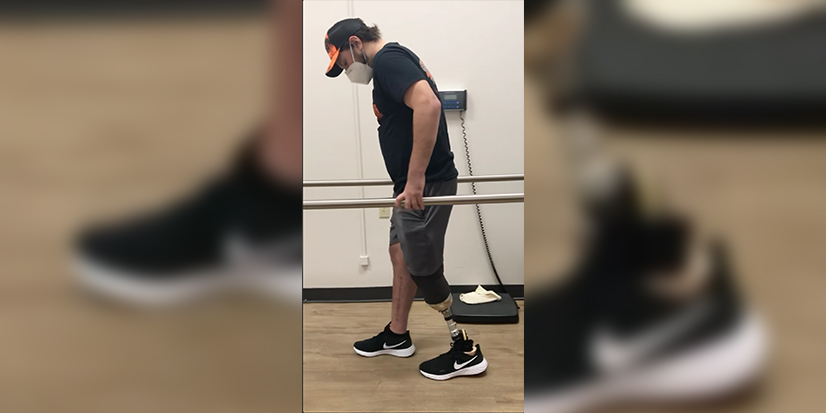 Leo has little or no memory of the accident. While in the hospital, he wondered if he would ever walk again, or even leave the hospital alive.

"I know I wouldn't have been able to do it without everybody here at Allied," Leo said. "They literally helped me get all of my strength back, my walking, my balance. They pretty much taught me how to walk again."
Leo spent six weeks in Transitional Rehab at Allied Services Wilkes-Barre Rehab Hospital before going home under the care of the Allied Services Home Health team. Once he was strong enough and was fitted with a new prosthetic leg, Leo began outpatient therapy at Allied Services Wilkes-Barre Rehab Center.
"The thing I love the best about every therapist that he had along the way—they treated him like a family member. They were just as engaged in his journey and invested in his recovery as he was, as we all were," Linda said.
Now, two years after the accident, Leo is back to doing all of his favorite things.
"I've been doing a lot of golfing in my spare time. I've been doing some traveling. I'm enjoying watching sports. Football is back, so I'm enjoying a lot of those things."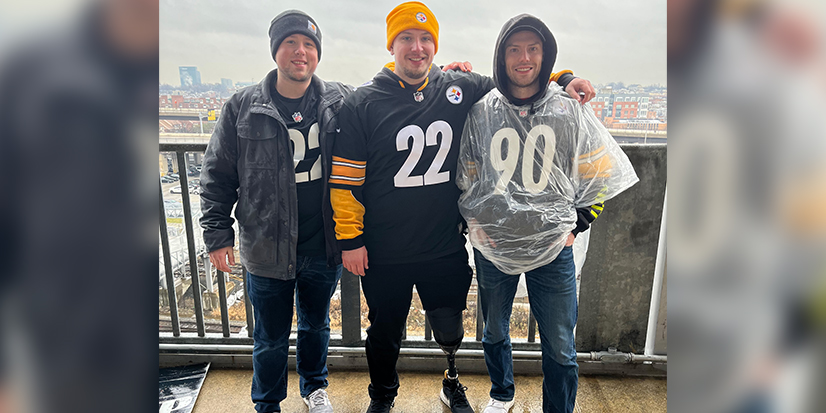 "It's really a remarkable recovery," noted Dr. Kline. "At this point, secondary to his rehab stay and outpatient — at Allied, he (Leo) is a functional individual with really only the significant limitations that are kind of self-imposed almost cognitively. Physically, obviously, he's going to have some obstacles to overcome, more so than you or I might, but he's really able to accomplish anything that he would so desire."