Thriving with Cerebral Palsy: Liam's Story
Author: Liam R
Date Submitted: Sep 15, 2023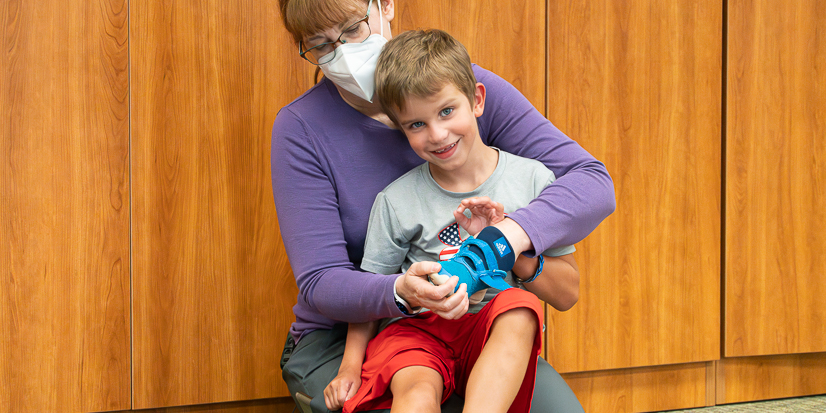 Watching 7-year-old Liam R. of Mountain Top climb a rock wall in the pediatric therapy gym at Allied Services Rehab Hospital in Wilkes-Barre, you would never know that just a few years ago, doctors weren't even sure if he would ever be able to walk, let alone climb.

"They (doctors) didn't think he would ever walk or talk - the picture they painted was very bleak. They thought he would be wheelchair-bound for life and they were unsure where his cognitive ability would lie," said his mother, Kristen.

Shortly after birth, Liam suffered a stroke that affected his right side and gave him Cerebral Palsy (CP).

Cerebral palsy (CP) is a group of neurological disorders that appear in infancy or early childhood and permanently affect body movement and muscle coordination. CP is caused by damage to or abnormalities inside the developing brain that disrupt the brain's ability to control movement and maintain posture and balance. For Liam, the intracranial hemorrhage he suffered shortly after birth damaged portions of his brain.

The damage caused by CP is not reversible, and the disabilities that result are permanent. Supportive treatments like therapies, medications, and surgery can help many individuals improve their motor skills, balance, and communication abilities.

CP can have a broad effect on the body, leading to the need to see a variety of medical specialists. Liam and his family often travel to Philadelphia for these specialist appointments.

"Neurology, cardiology, developmental, pediatrics, etc. We are 'frequent flyers' to the Philadelphia area for sure. Liam was eligible to receive physical therapy in Philadelphia as well, but we knew we had the same expert care right here in our backyard at Allied with Miss Jean."

"Miss Jean has done so much with Liam over the years, I wish we could take her home with us. She is like a miracle worker!"

Liam started with Allied Services physical therapist Jean Bohanan when he was just a few months old through an early intervention program and then transitioned to the traditional pediatric program at 2 years old.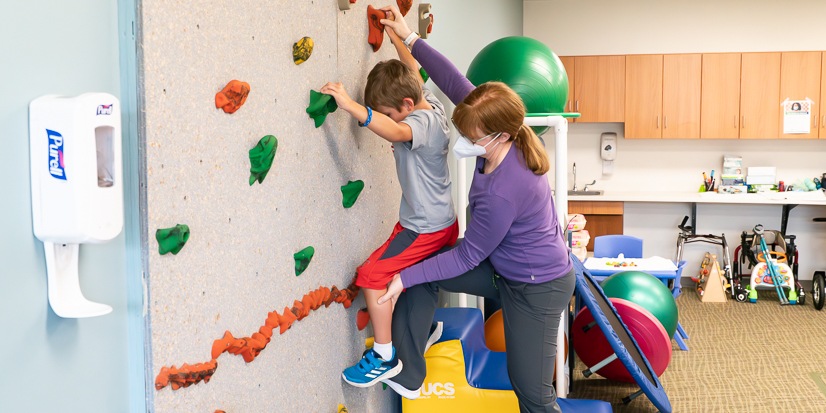 "For Liam, he was really shy when he was little. He was really clingy to Mom, and didn't want to separate. Now, to see him run down the hall and want to come to therapy and to not be afraid and just be willing to jump in and try new things is wonderful to see," Jean said.

"For Liam's future, I think the door's wide open. I think whatever he wants to do, he will be able to do."

"We may need to modify some things for him. Right now, he wants to be an altar boy - because of the rigidity in his right hand, we may need to modify some things so that he can use both hands to participate, but it's possible; anything is possible - we just have to work at it and keep trying," said Jean.