Tucker S.
Author: Tucker S.
Date Submitted: Oct 19, 2020
Category: Pediatrics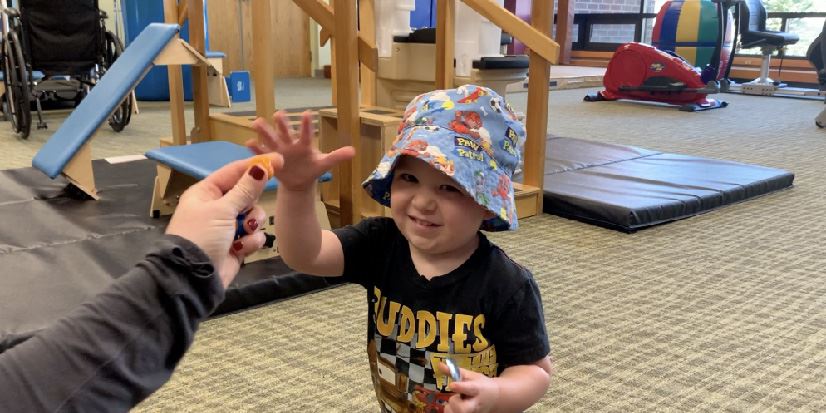 While Tucker looks like a typical toddler, mom Brianna lets us know that's not the case. Diagnosed with Pompe Disease shortly after birth, Tucker's mom, his therapist at Allied Services Heinz Rehab Hospital in Wilkes-Barre, and a team of doctors keep a close eye on him in an effort to avoid the severe effects of the rare disease that could cause permanent damage. 
For more than two decades, Allied Services has provided comprehensive pediatric rehabilitation services for children who are disabled or injured. We offer comprehensive physical therapy, occupational therapy, and speech therapy to children of all ages, promoting a continuum of care from hospital to home, school, and community.