Tom N.
Author: Tom N.
Date Submitted: May 6, 2020
Category: Stroke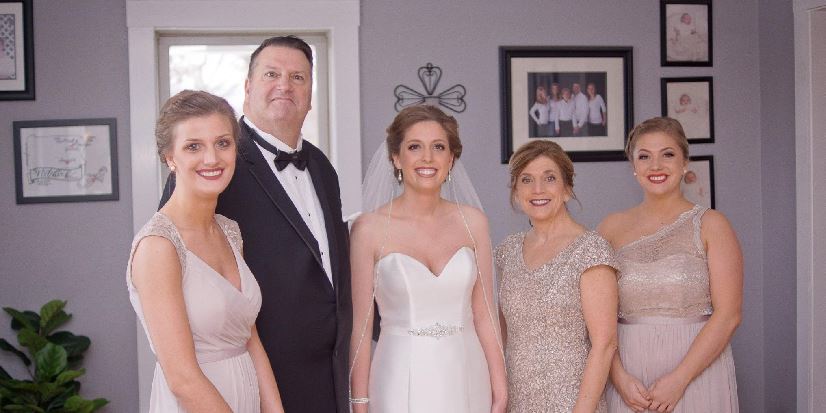 "Never give up. That's me. I get better every day, even after all this time." Tom N, Stroke Survivor
We first met Tom in early 2018, when he shared his experiences of recovery and rehabilitation following a stroke. He was in the physical therapy gym at Allied Services in Scranton, working hard in the Zero G gait training system. His goal was to be able to walk his daughter down the aisle that November.
Just two years after suffering a debilitating stroke, Tom accomplished his goal, thanks to hard work, intensive physical therapy, advanced stroke rehab technology and the support and encouragement of his family. In November 2018, Tom walked his daughter, Kayleen, down the aisle. The father and daughter shared a special dance at the reception.
"It wasn't easy. Lots of anxiety, but I just looked past it and focused on Kayleen," said Tom. "I had the cane until about the last thirty feet and then I dropped the cane and went the rest of the way, just me and her."
Today, now more than three years since his stroke, Tom gets around his house with relative ease and is back to driving, fishing and swimming in the lake (Chapman Lake). You may see his smiling face time to time at Sam's Club in Dickson City, where he took a part-time position as a greeter and exit scanner. "I love it. It's just what I needed."
His mission over the last few years hasn't changed - continue getting better and stronger.
"Never give up. That's me. I get better every day, even after all this time. Last year my daughter drove me around in my bass boat. This year, I'll be driving the boat."
Tom has graduated from physical therapy but he still makes time to invest in his health and continued recovery.
He takes part in activities at Allied Services Aronica Wellness in Scranton. The Aronica Wellness Center offers former patients and individuals in the community a specialized exercise program to maintain or improve their health. An exercise physiologist provides initial orientation and instruction, conducts fitness tests, prescribes exercise programs, and oversees the program to provide assistance as needed. The Wellness Center allows Tom to see some of the familiar faces - of patients and therapists - from his time as a patient at Allied Services Luger Scranton Rehab Center.
Tom is staying active and credits his remarkable recovery not only to the staff at Allied Services, but to his supportive wife and their three daughters.