Event Details
Navigating the Holidays: Grief Support Group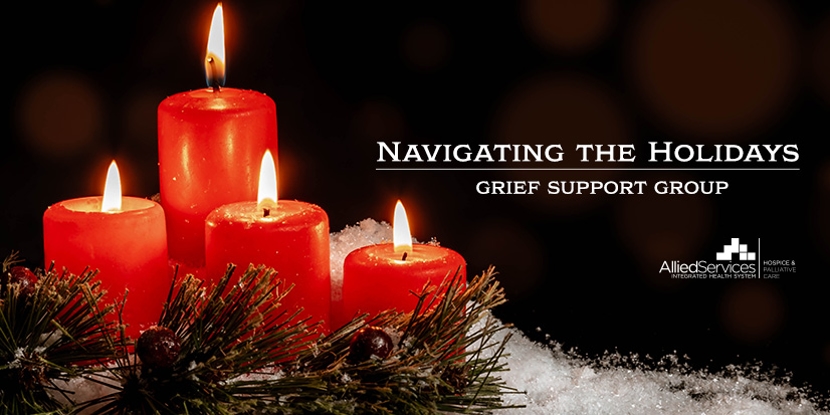 About This Event
Details:
Each ordinary day is difficult and painful enough for grieving people. The holiday season can bring additional challenges and emotions for grieving people.
Allied Services Hospice offers this free grief support group focusing on grief during the Holidays. During the sessions, we will discuss ideas for navigating the holiday season, social expectations, and reminders of loved ones, and share a Holiday Survival Guide. 
This support group will meet at the Allied Services Corporate Center on Wednesday, December 6 and Wednesday, December 13 from 1:00 to 2:00 p.m. 
Event Coordinator
Brenda Reibson

Bereavement Coordinator
Registration
Price:

Free
Registration Instructions: Call Bereavement Coordinator Brenda Reibson at 570-341-4320 x 8777 for more information or to sign up.