Event Details
Healing Forest Walk
Categories:

Community Walk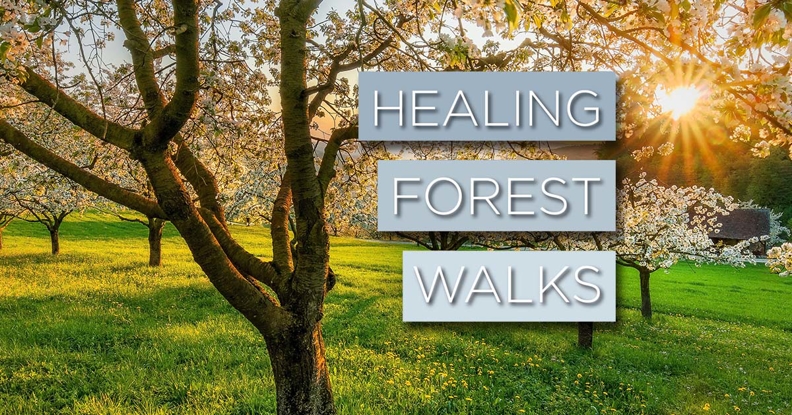 About This Event
Details:
Join Mindy Hill, yoga instructor, for a Healing Forest Walk aimed at helping you heal by connecting with nature. The walk is free and open to individuals 15 and older.** (see note below) The group will walk in silence to allow walkers to listen to nature and be aware of their surroundings. Throughout the walk, you may undertake short tasks (forest meditations) that deepen your connection with the forests. Please undertake the task to the best of your ability and inclination.
Typically, the Healing Forest Walk will be 1 to 2 hours long. The group will stroll for 15 minutes and spend the next 20 minutes focusing on one of your senses – sight, sound, smell, taste, touch. We can then continue the walk and stop whenever we find a place that calls out to us to observe and learn from nature.
PLEASE NOTE: Our Healing Forest Walks are for those experiencing grief. This particular class is an opportunity for our bereaved community to come together in a safe space to begin their healing journey. If you are seeking a group hike but have not experienced the loss of a family member or loved one - please contact Mindy to see if an alternative option may be right for you.
Directions: Please meet in the front parking lot. The Lackawanna State Park is easily reached from I-81. Visitors should take Exit 199 and travel three miles west on PA 524. Visitors coming via U.S. routes 6 and 11 should take PA 107 east about three miles to PA 407, then south. GPS DD: Lat. 41.55887 Long. -75.70555
In inclement weather, please refer to our Facebook page to see if the walk is canceled, or use your discretion.
Event Coordinator
Mindy Mordan Hill
Registration
Price:

Free
Registration Instructions: The walk is FREE; however, registration is required. Kindly RSVP to Mindy at YogawithMindy@comcast.net or call 570.351.2390