Aon Sponsors 5K & All-Abilities Walk
Posted On:
Written By:

Allied Services Integrated Health
On Saturday, September 24, current and former patients, their families, staff and supporters from Allied Services gathered at Valor Field at Veterans Memorial Stadium in Scranton. They were there for Team Allied Services & You 5k and All-Abilities Walk, an event focused on celebrating the accomplishments and physical milestones of people of all ages and abilities.
The event, founded in 2013, was supported by Signature Event Sponsors, Aon and Quantum Rehab. Prior to the event, Aon presented Allied Services with a $7,5000 donation towards the Team Allied Services & You charity campaign.
Aon employee, Michael Thompson, took first place in the 5k in a time of 17:28. On November 6, Michael will participate in the TCS New York City Marathon alongside 72 other Team Allied Services & You marathoners. He and the team are raising funds to benefit patients and residents at Allied Services with disabilities, life-changing injuries, and chronic illnesses.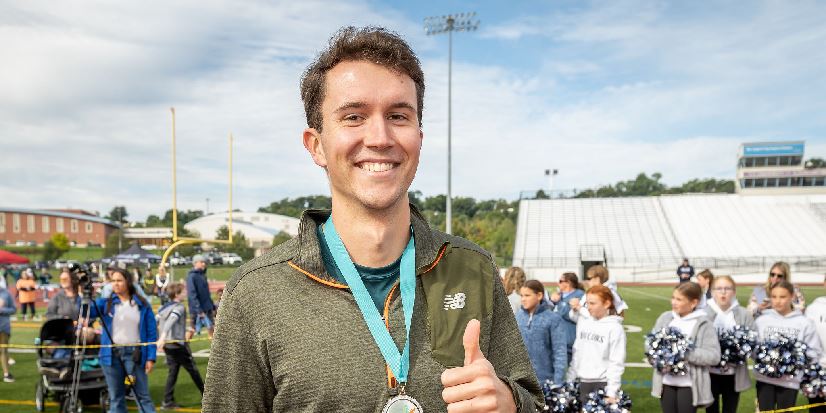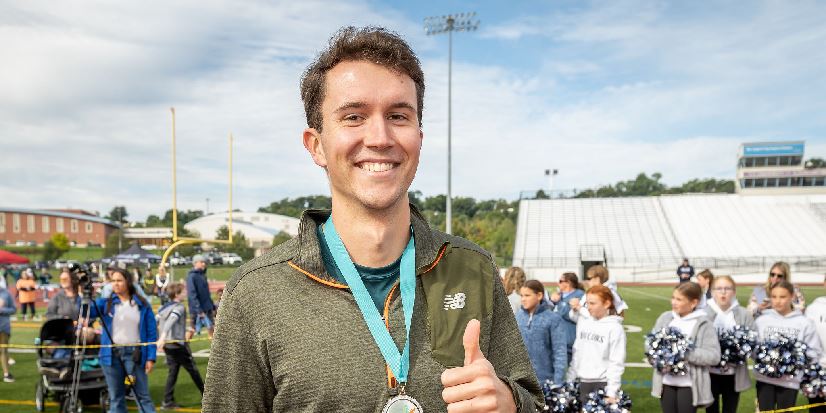 ​
Following the 5k race, both pediatric and adult patients took to the track at Scranton Memorial Stadium for the All-Abilities Walk. Participants completed differing distances, some walking with the aid of a family member or walker, others completing 100 meters or more unassisted. They were cheered on by family members, supporters and Our Lady of Peace cheerleaders, and the Olyphant Lions Pride Squad.
About Aon: Aon plc (NYSE: AON) exists to shape decisions for the better — to protect and enrich the lives of people around the world. Our colleagues provide our clients in over 120 countries with advice and solutions that give them the clarity and confidence to make better decisions to protect and grow their business.
PHOTO ID: left to right, Joe Eapon, Aon; Michael Thompson, Aon; Margie Proto, Aon; Jim Brogna, Allied Services; David Bennink, Aon.